You need a designer, but not on the staff. True or not — look at checklist
Behind each point in the article you can find examples from the life of businesses that made a mistake when hiring an in-house designer. We show red flags that signal that it'll be a bad decision and will result in loss of money, overdue tasks and tears. And the designer won't be to blame. How does it occur?
Sounds like a disclaimer:
we can't be responsible for all design outstaffing teams, so in the article we speak for ourselves — how in our opinion it works and saves business nerves,
all of the following applies to outsourcing too.
Let's go.
Don't have time to read the full article? Choose the most relevant for you.
1. You have a complex industry product
To make an industrial interface, marketplace, control or monitoring panel isn't the same as making a wow landing page. A designer who isn't immersed in the specifics of the business to the level of business processes won't make a suitable interface for users without wasting half a year to study the field.
A portfolio with interfaces on Dribbble never reflects the designer's ability to think systematically and understand the company's processes. Choosing designers with watch and yacht websites in their portfolio and hoping that they will make an interface for a logistics ERP is a mistake.
Thinking that they will deal with it soon is a fatal mistake.
If you manufacture medical equipment, develop a mapping framework, or any other product that requires niche expertise to understand, you need a designer with a related profile.
Outstaffing in this case is a working solution, as it allows you not to look for such specialists on the market on your own, which is difficult, and not to grow them inside the company, which takes a long time. To grow a specialist, the company must have sufficient staff and a training system. If the staff of designers is only 2-3 people, it's almost impossible to build such a system. Be prepared for the fact that this is an expensive investment in the long run.
2. Please, admit the fact that you don't know how to choose designers
Design is the same discipline as business analysis and development. There're many qualifications and areas in the field, in which designers can be programmers, juniors, team leads, and even principal designers (yes, they exist). To understand the level, it's significant to evaluate competencies, and not just know what programs a specialist owns. For instance, only an expert can evaluate the skills of creating a user-flow.
The criterion 'like design / dislike' is wrong when choosing a designer, if you aim at solving business problems, and not at making it beautiful.
To distinguish a good developer from a bad one, you need a CTO, a team leader. It's the same story with design: in order to evaluate a solution for a complex product in a portfolio, you need to look into the context deeply and understand how the designer approached the task. This is the work of a specialized employee who knows how to distinguish real projects from educational ones and check whether they solve real problems or just decorate a portfolio.
In outstaffing companies, the system of qualification of specialists is brought to bear. In Right, this is an assessment — a systematic technique that allows to evaluate the real skills of designers and expertise and select a specialized employee for each project.
3. You need to make different things: from postcards to a website
A common case: the company has one designer in the marketing department, and it's considered that this designer will make up booklets, as well as develop a website, draw postcards, and reinstall Windows, and tell you what color to paint the conference room. From time to time, neighboring departments, which also need such a specialist, even fight for the resource of this specialist.
The truth is that the designer isn't a universal soldier. There are as many species of designers as there are insects in the Red List.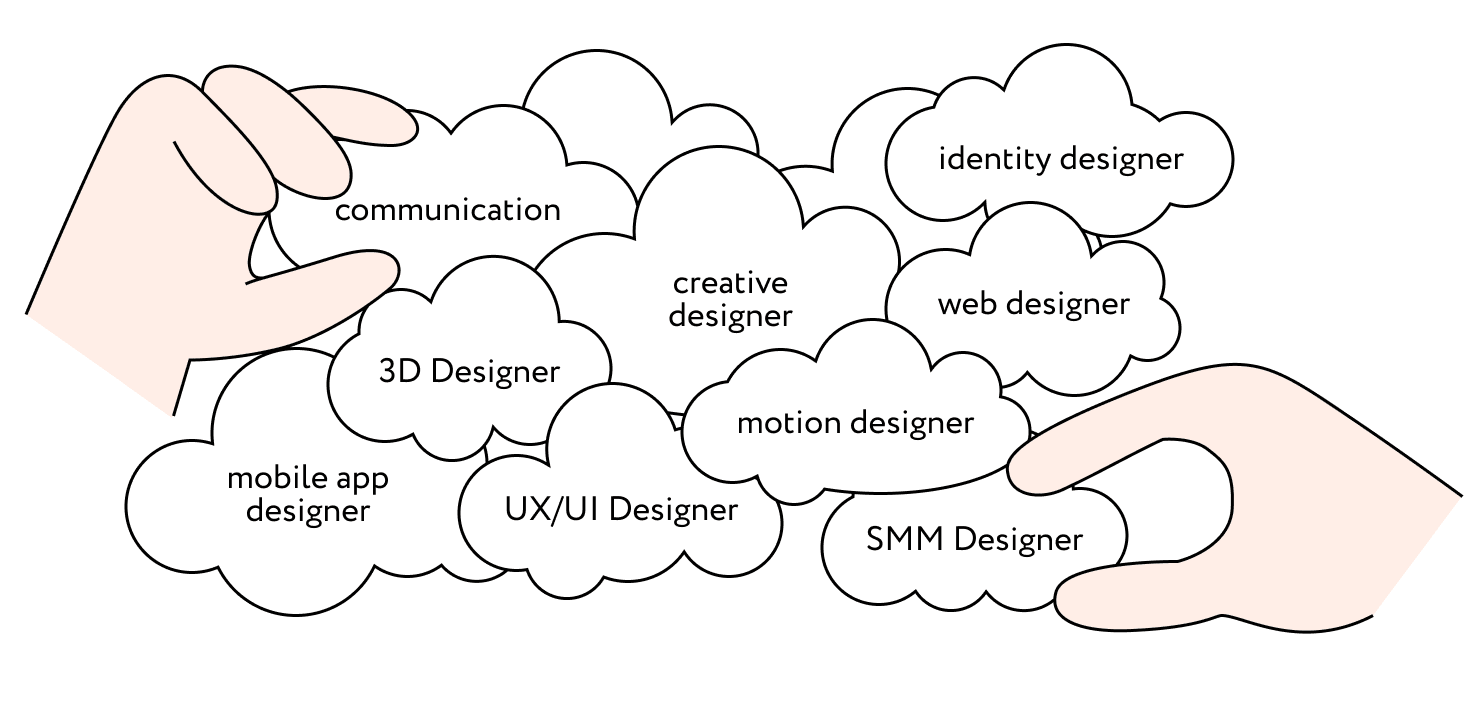 A communication designer won't create an interface, just like a UX/UI designer won't cope with branding. Fulfilling all design tasks by one specialist will inevitably lead to a waste of time and poor quality of work.
Outstaffing is an opportunity for a wide resource, and although there's still no universal designer, it can be found on outstaffing. For example, you need to develop an app. Let's collect: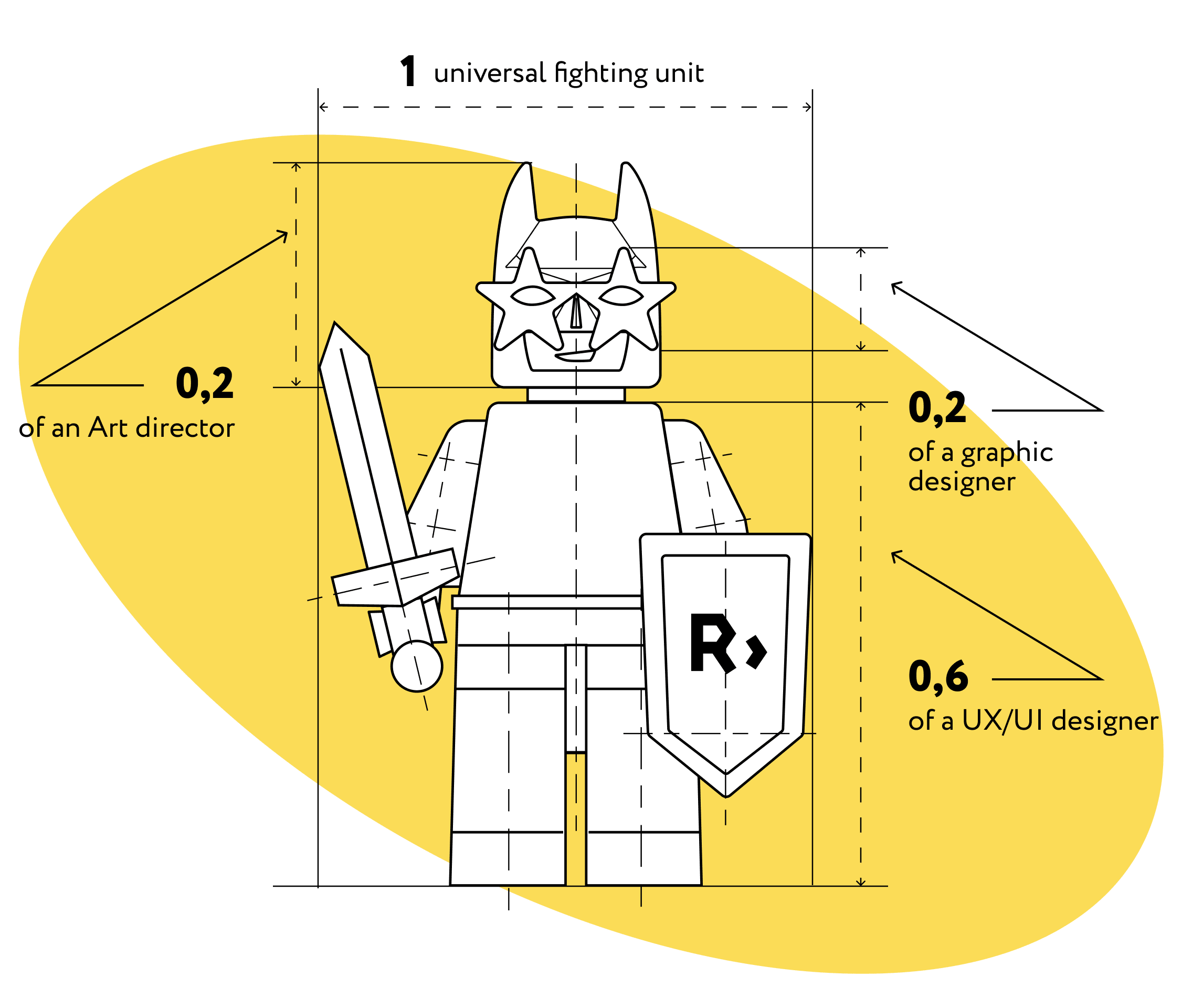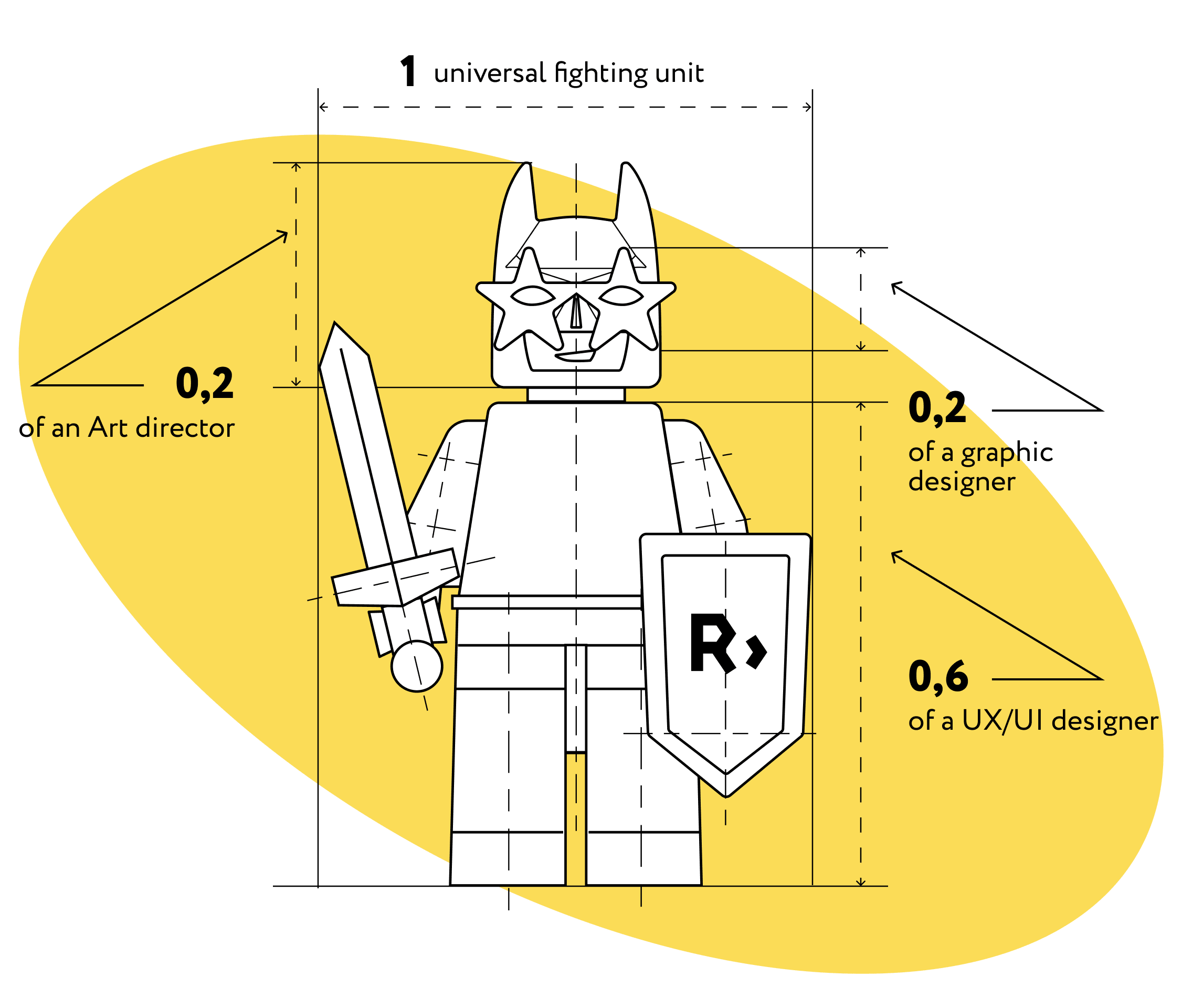 4. You want to change designers without dismissal paperwork
If you hire a full-time designer, the responsibility is higher, and it's more difficult to correct the consequences of a wrong choice. Outstaffing gives the right to make a mistake and in which case it helps to get off lightly, since you can change a specialist quickly and without bureaucracy.
How the change of designer on the staff takes place
William can't cope → you fire Innokenty according to the Employment Code → return to the labor market → search → select → interview → hire → onboard → 🤕.
You wasted time on onboarding and several salaries. The cycle will repeat with the next new one.
How the change of designer on outstaffing takes place
William can't cope → tell the manager that you want to change a specialist according to certain criteria → a new specialist is in action, and onboarding is on the side of the outstaffing team → 😎.
5. You needed to have it done yesterday
You have last-minute deadlines, but outside the window — vacations, illnesses, retrograde Mercury, stationary Pluto, May holidays and one designer for whom departments fight.
The advantage of outstaffing is that you can take a specialist and a whole team as a reserve. So, you can be sure that everything will be done and the team will help on a rainy day.
Having a team in reserve is important for occasional tasks: quick launching of new directions, meetings with investors, or situational marketing when you need to react to market events quickly.
A test question that will help you understand how much this case relates to you: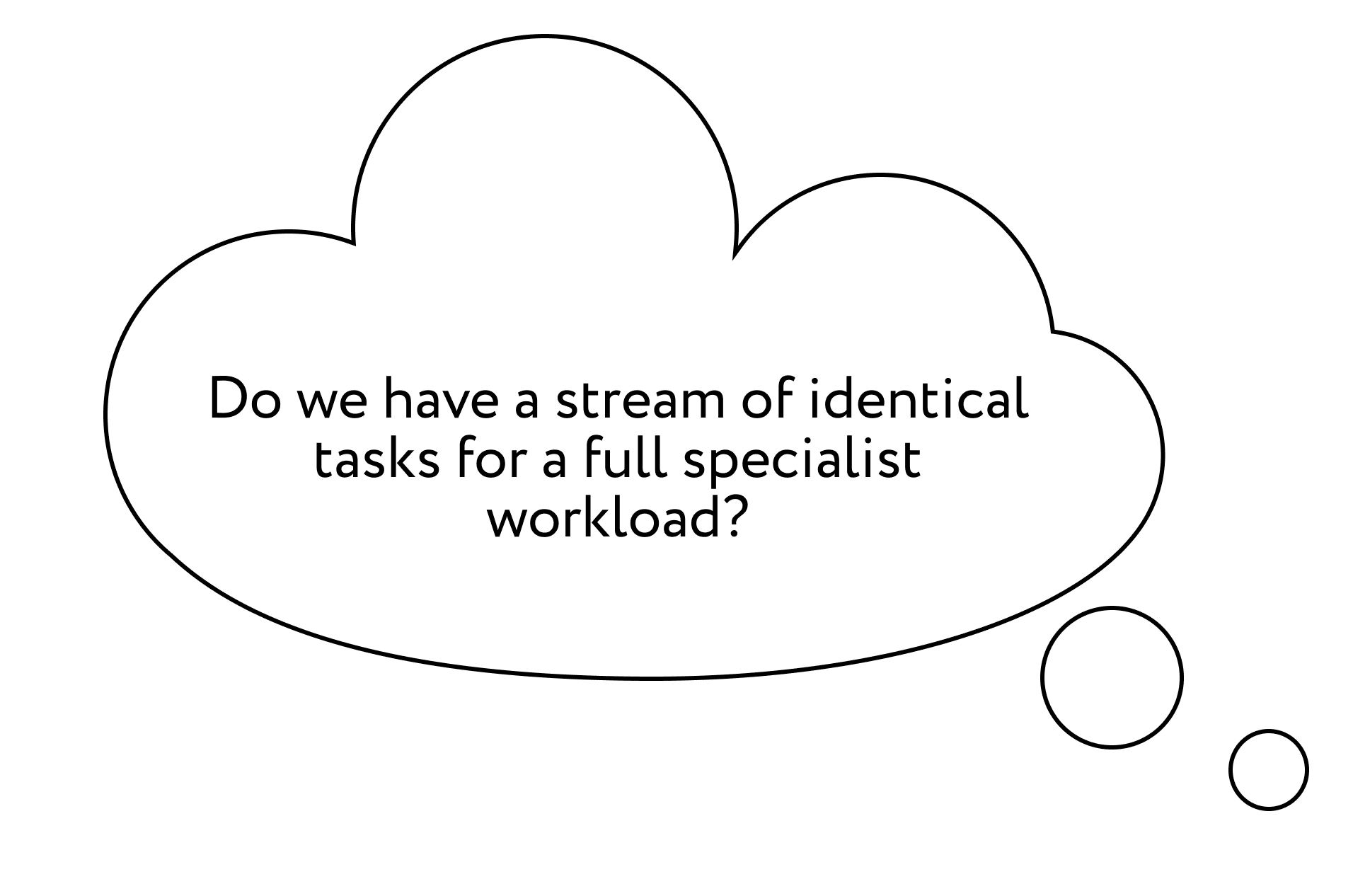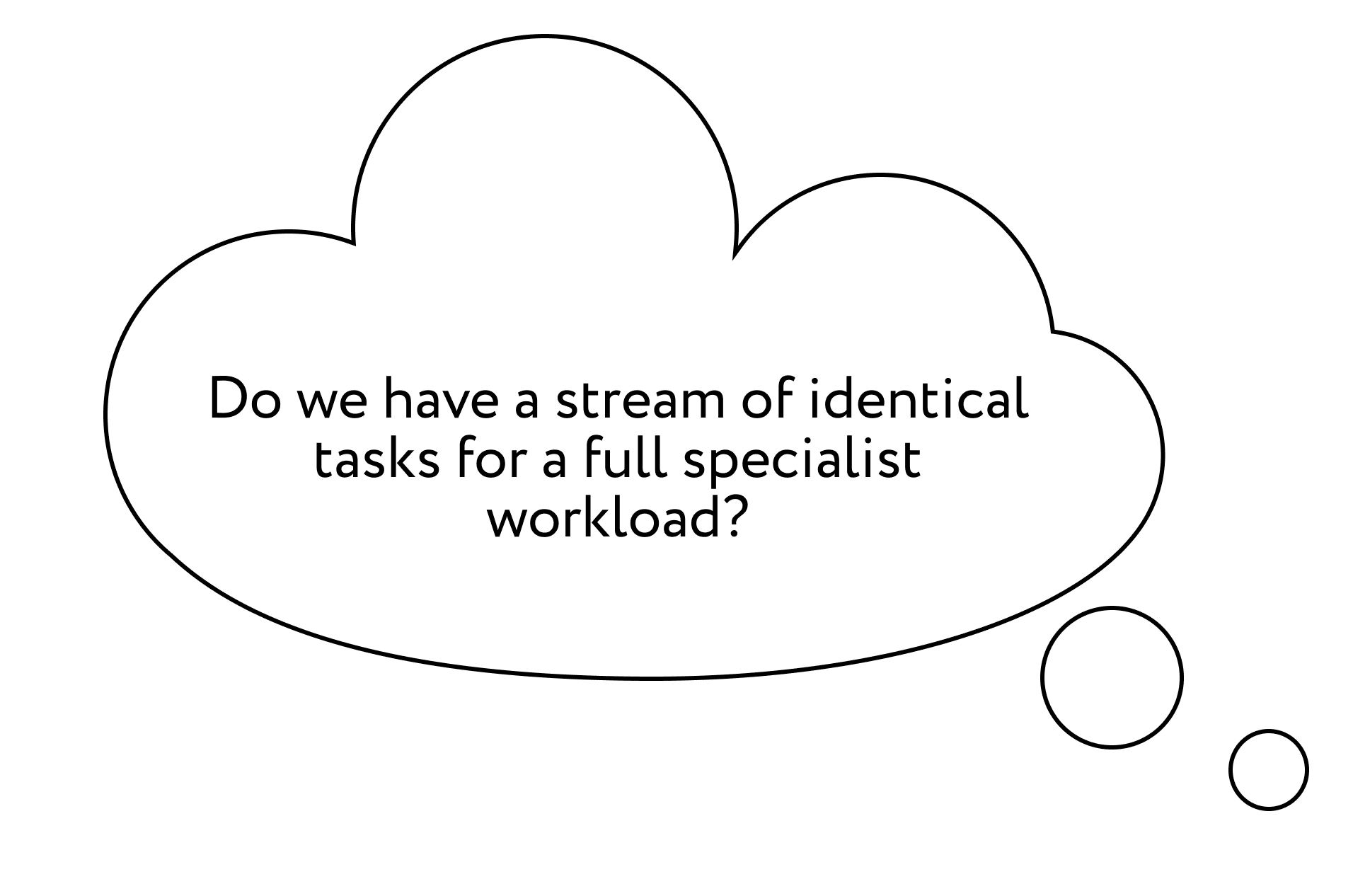 If you cannot provide the designer with a system (pipeline) load in one direction, outstaffing is your option.
In a month or two, the tasks will end, and you won't have to fire anyone, choose among freelancers, too. It's possible to get by with the freelance format, but this isn't always good for the project: choosing among different specialists with different levels of responsibility and qualifications can lead to fragmented solutions that visually break the product.
6. You need a fresh look
Okay, it's clear about the designers: you have your own designers, reliable, they know the product like the back of their hand and understand you perfectly. But it seems to you that something is wrong, and what is not clear: either the vision isn't enough, or the results have somehow become insipid. This means that you need expertise from outside or a higher level than the knowledge of an in-house designer. This is fine.
You need an expert who can give advice, understand what the production problem is, and implement a project that you think you are stuck on. These are mentoring, building design processes, branding, non-standard product or business tasks. Yes, design = business.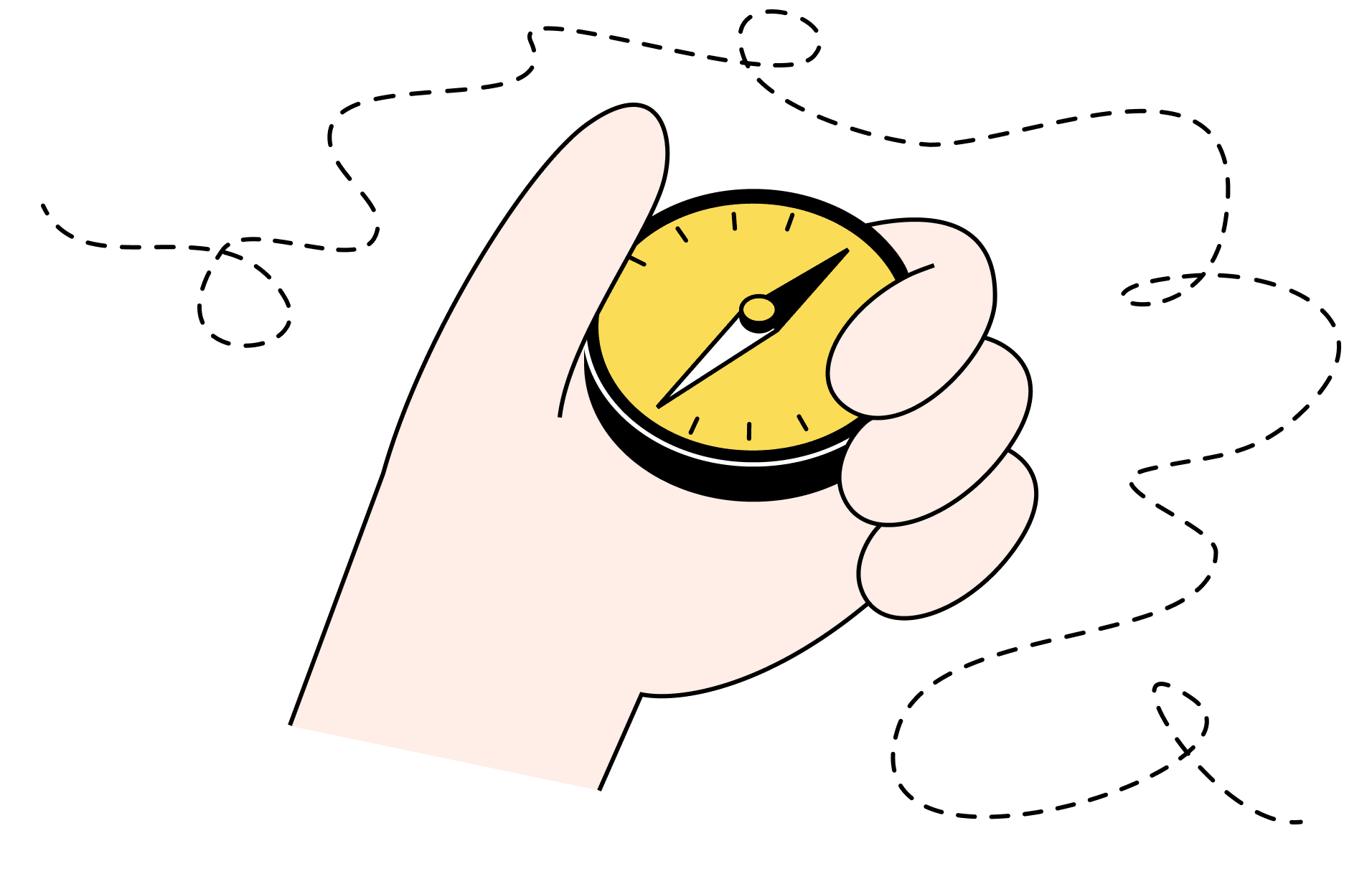 For example, you have a parent business, under the responsibility of which there are several sub-brands, and you're going to rebrand. Refreshing the logo is one thing, but putting things in order in the architecture of brands, making products connected with each other so that users and employees don't get confused is already an advanced task. And before doing a clear task of redesigning, a lot of research and strategy development work must be done. Shaping a new vision and giving the business a new lease of life is best done by an external team.
This can also include an audit, when an outstaffed art director with expertise in your niche checks the interface, looks for confusing points and gives recommendations on how to eliminate them and introduce new functions.
Such specialists are not needed in the state (it's even harmful), but their involvement from time to time helps to correct the company's development path, get an expert opinion from the outside and an brand new look.
*Startups, an argument for you: the presence of an expert audit will help justify investors in obtaining funding.
7. You know how to count money and predict risks
Having a designer on the staff is:
Hidden expenses besides salary
Software licenses (Figma, Adobe, fonts, stocks, neural networks, file repositories), taxes and social security fund, equipment and its depreciation, office rent, benefits, hiring costs, training.
Risks
In creative professions, the muse is changeable, and you need to create every day. And design is a constant work with copyright and licensed materials. The outstaffing company is responsible for the education and culture of a designer in this area on outstaffing. In-house designer? It means the employer, that is, you. Who is to blame if the designer used a picture from the Internet, and then lawyers write in the mail?
An outstaffing designer allows you to focus on the business, not be distracted by possible risks, HR and operational issues, and avoid hidden costs.
And generally speaking:
Evaluate a designer not in salaries, but in business benefits.
Who cares how much money people get, if you don't correlate it with the result: how much a particular designer benefits and how much his content helps business tasks, and doesn't distract from them.
8. You want to focus on business
Good design is only part of the product. A beautiful billboard won't solve the problem of bad customer service by drunken mechanics, and a trendy logo won't make food taste good. In addition to design concerns, a business has a bunch of other fundamental tasks: service, debugging business processes, sales, marketing, hiring employees, accounting, fundraising, communicating with investors and users, etc.
So you have to decide if you want to design or just want your product to have a good design.
Any answer is OK, the main choice must be conscious. And if you find yourself in Figma moving buttons or changing colors instead of the designer, is that right according to the plan?
If you hire a designer as a professional to solve design problems, and you are a business, then outstaffing is your choice.