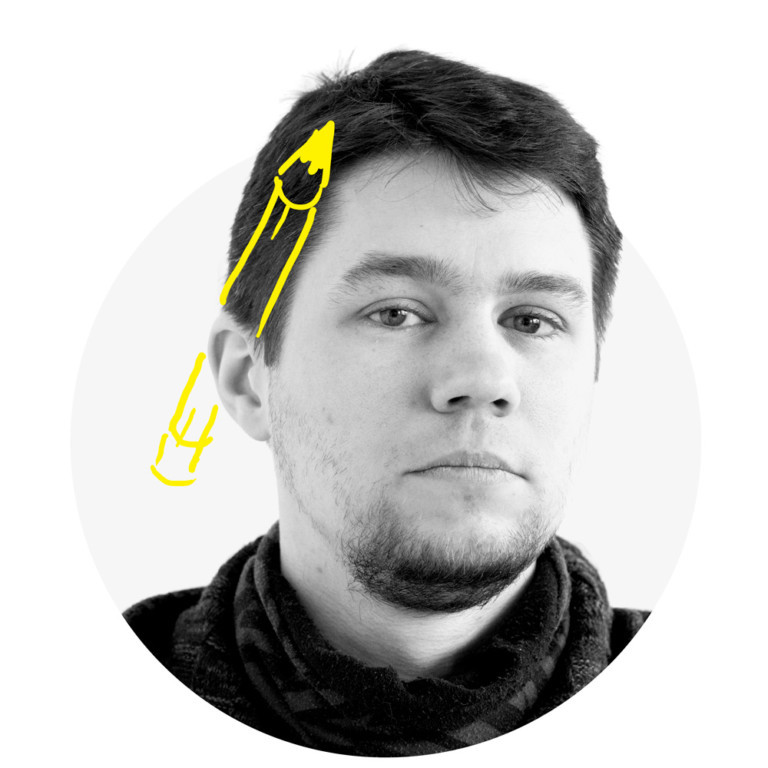 Dmitry Titarev
Ex-Senior designer
I develop user interfaces. For the last couple of years, I have been dealing with the field of banking services: analytics, engineering, design and conversations with business.
Before that I had a lot of practice in custom development: sites, illustrations, flash, video. Once upon a time there was also printing.
I have different hobbies / activities. So I fell in love with carpentry. The thought of making objects with my own hands gives me inspiration – a tactile result, you know. In order to do carpentry, I had to build a workshop, so now I got carried away with construction. I take piano lessons.
What about sport? I adore bicycles and badminton. Earlier I was so crazy about airsoft, but it released.
On holiday my friends and I try to go far away from people: a bike trip around Lake Baikal; kayaks in Karelia, the Urals… Fortunately, my loving is very loyal to all this activities and is always with me))