Platio Crypto Banking Application
How we undermined financial foundations and made a crypto revolution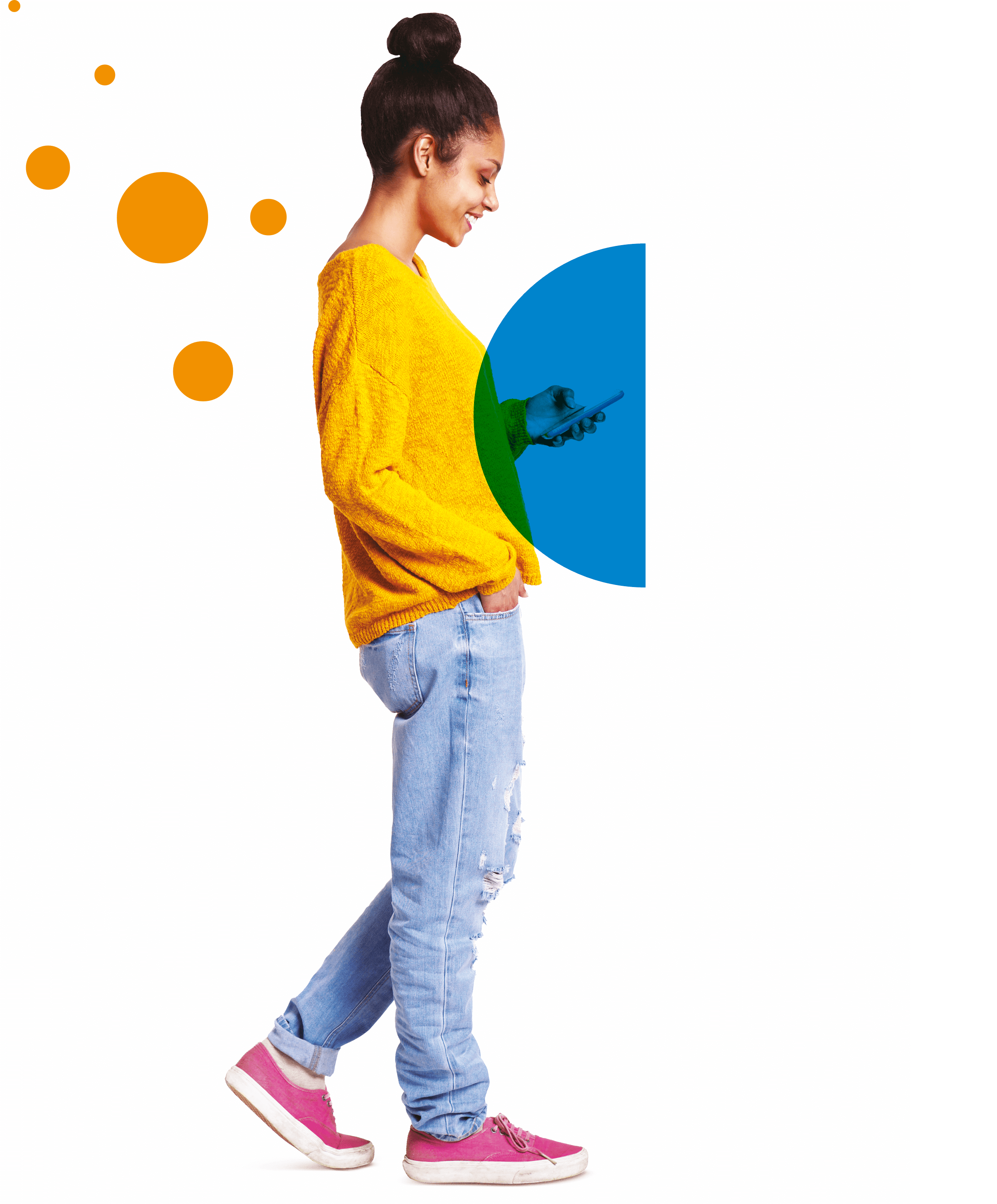 Platio is a smart financial ecosystem that brings together all the benefits of operating money, cryptocurrencies, and stock trading.
The products of Platio are made to help business and individuals managing their private and corporate finances without separating them. Payments, billing, transactions, stock trading, currency exchange — everything works on the same rules, both for traditional currencies and crypto.
The Challenge
To create a mobile application user interface that is easy and natural to deal with, just like with any traditional banking app.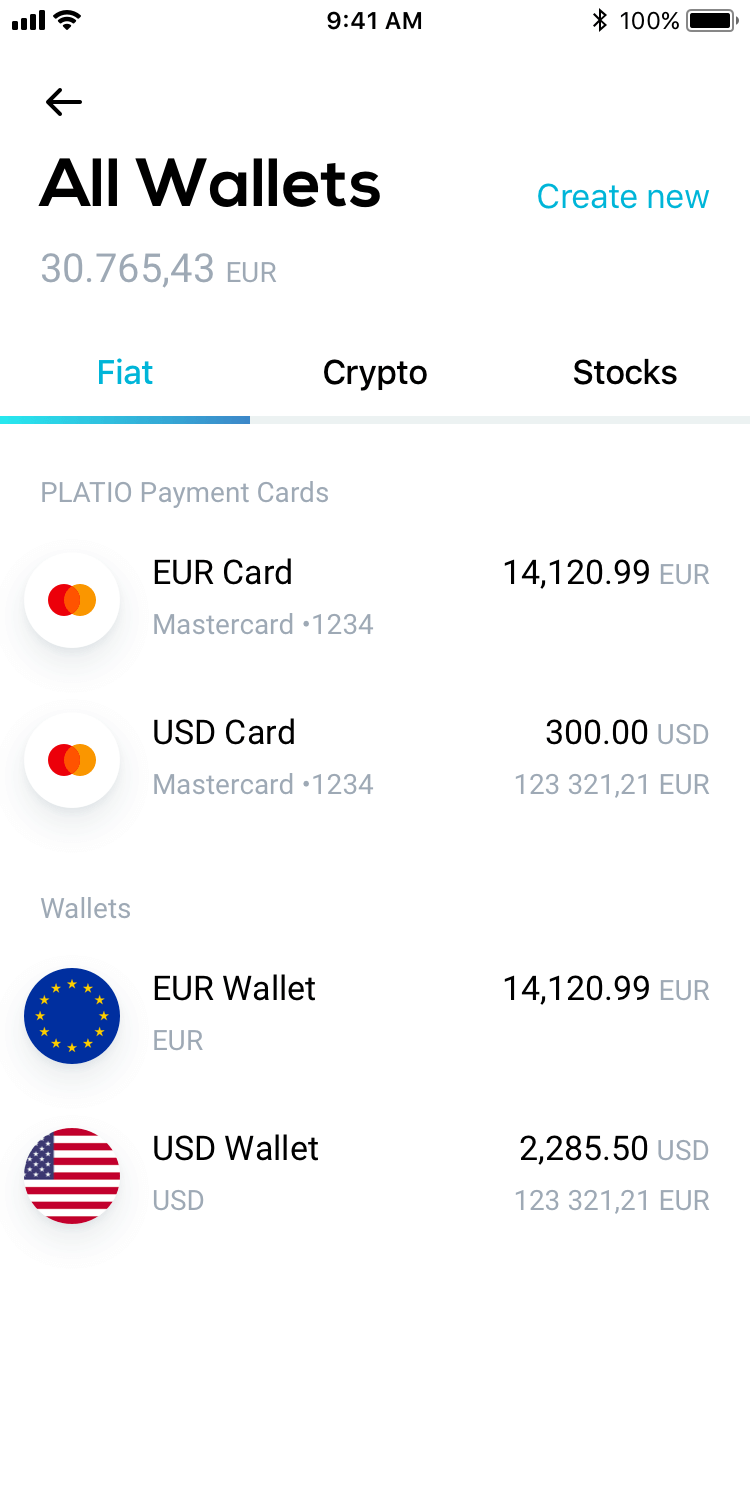 A Financial Swiss Army Knife
Platio platform lets you get rid of switching between different apps for asset management:
crypto wallets and exchanges;
stocks trading apps;
cost accounting software;
personal and corporate banking applications.

We built a user interface that combines all the services in one app. Traditional money, cryptocurrencies, stocks — everything can be sold, exchanged and transferred by the same unified rules.
Accounts and Payments for Small Businesses
Unlike any traditional banking, we have made an app that doesn't separate private and business spaces for entrepreneurs. They can make contract payments, invoice, and do shopping in one place.
The user interface is designed to provide assistance with searching and repeating financial operations. So, for instance, specific monthly payments to your surfing classes are not going to be an issue.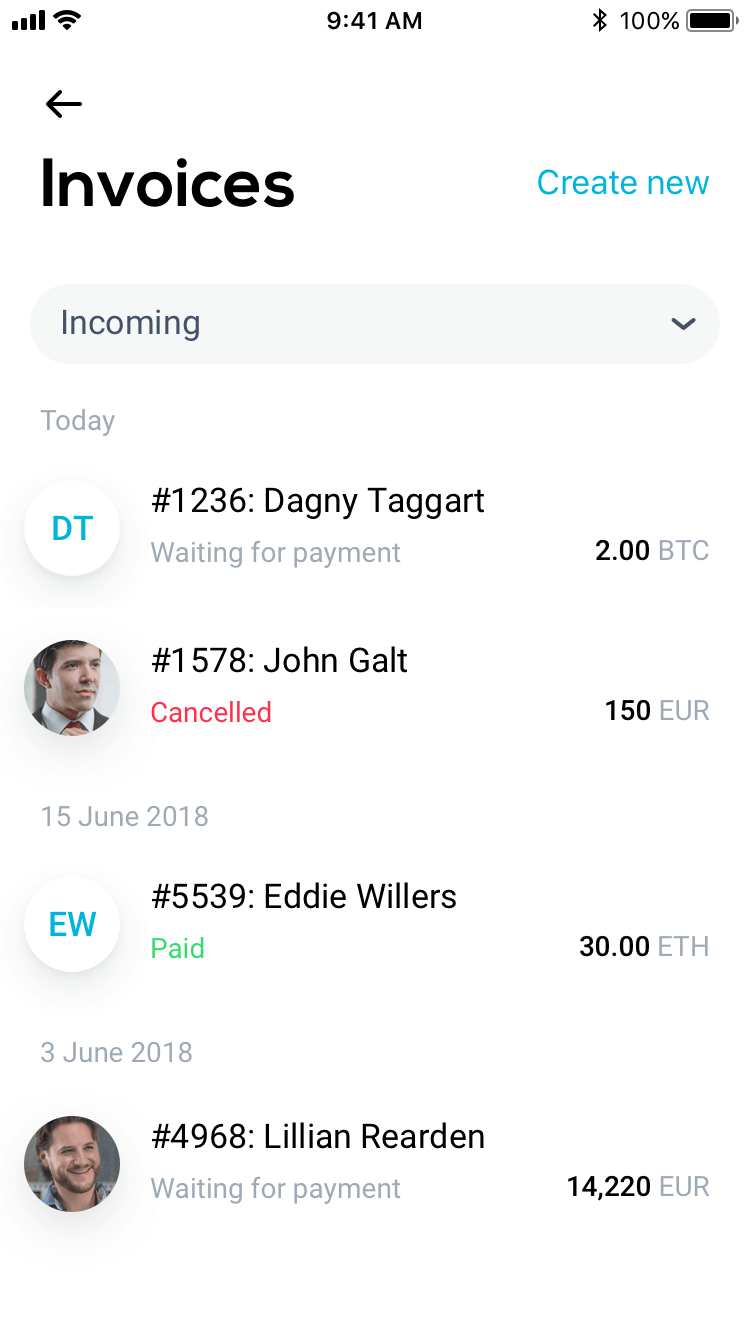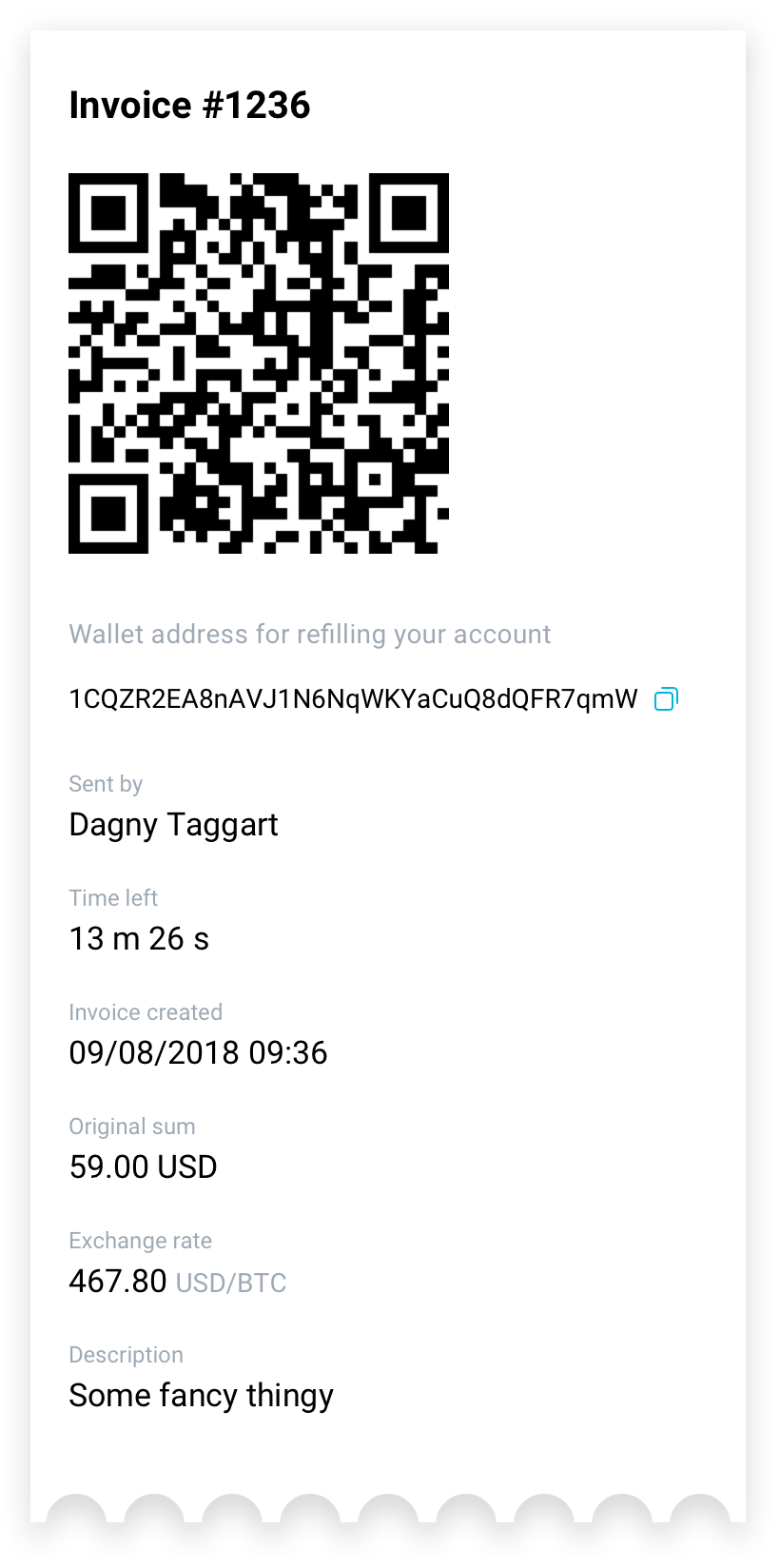 We reassessed basic functions and added some new ones
Stocks Purchase and Sale
We developed a mechanism of buying and selling shares with bank accounts, payment cards, and cryptocurrencies.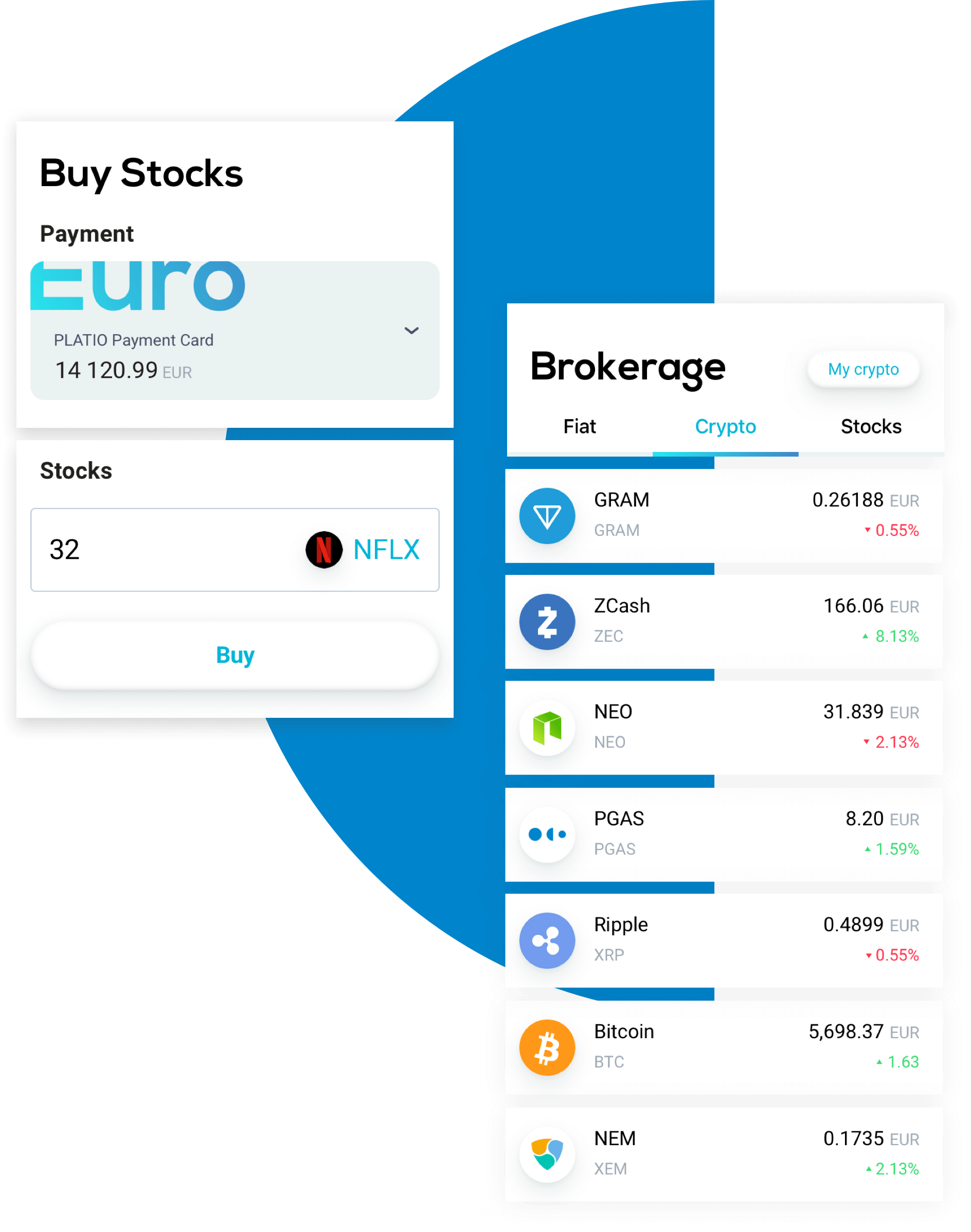 Asset Guard
Then we designed solutions to protect assets. For example, Asset Guard keeps users from losing wallet keys. Just set a period of time, and if there are no transactions by the end of it, cryptocurrency will be automatically exchanged or transferred to a bank account.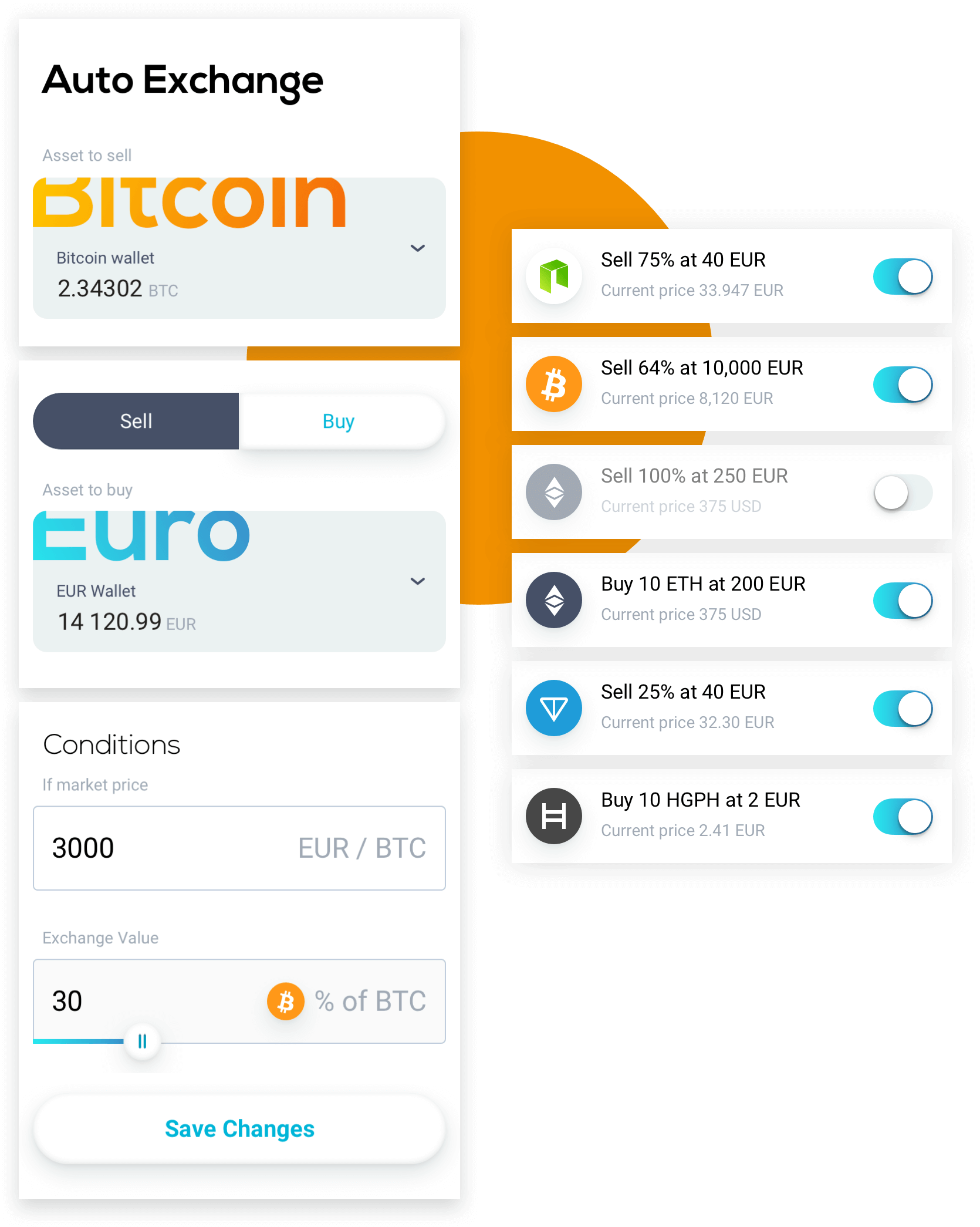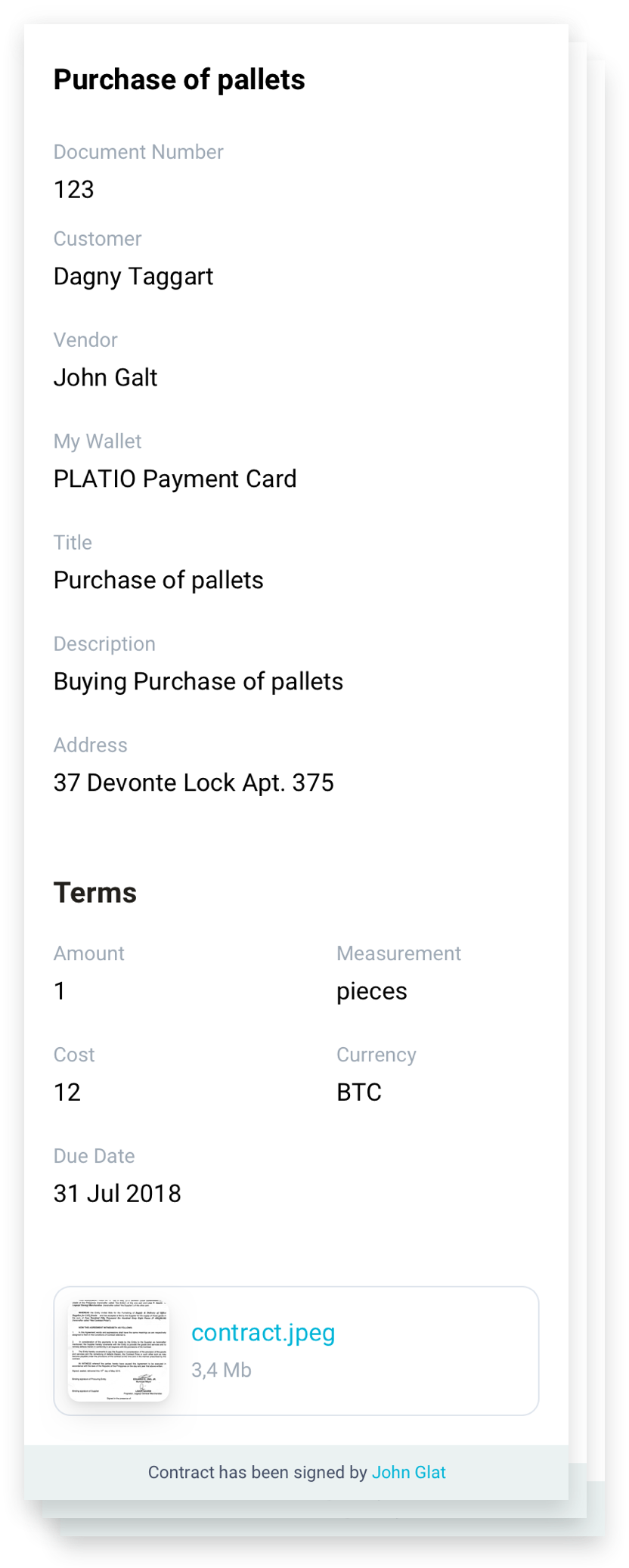 Escrow and secure transactions
Smart Escrow is protected by a third party transaction. We came up with an idea how to organize this process.
There is a third party between a customer and a vendor that keeps assets on its account. An escrow agent is holding them until the transaction is confirmed. Then the third party transfers the money to the customer, protecting both sides from fraud.
It works not just for business, but for everyday online shopping as well.
Chats
There are two different scenarios for transactions in Platio:
a classical bank scenario. To make a transaction you need to find an account, to enter a transfer amount, to fill out a recipient and the rest of empty fields, trying not to fall asleep doing that;
chats. Just chose a recipient and send the money. Or invite this person to take part in an escrow transaction. It works easy and naturally.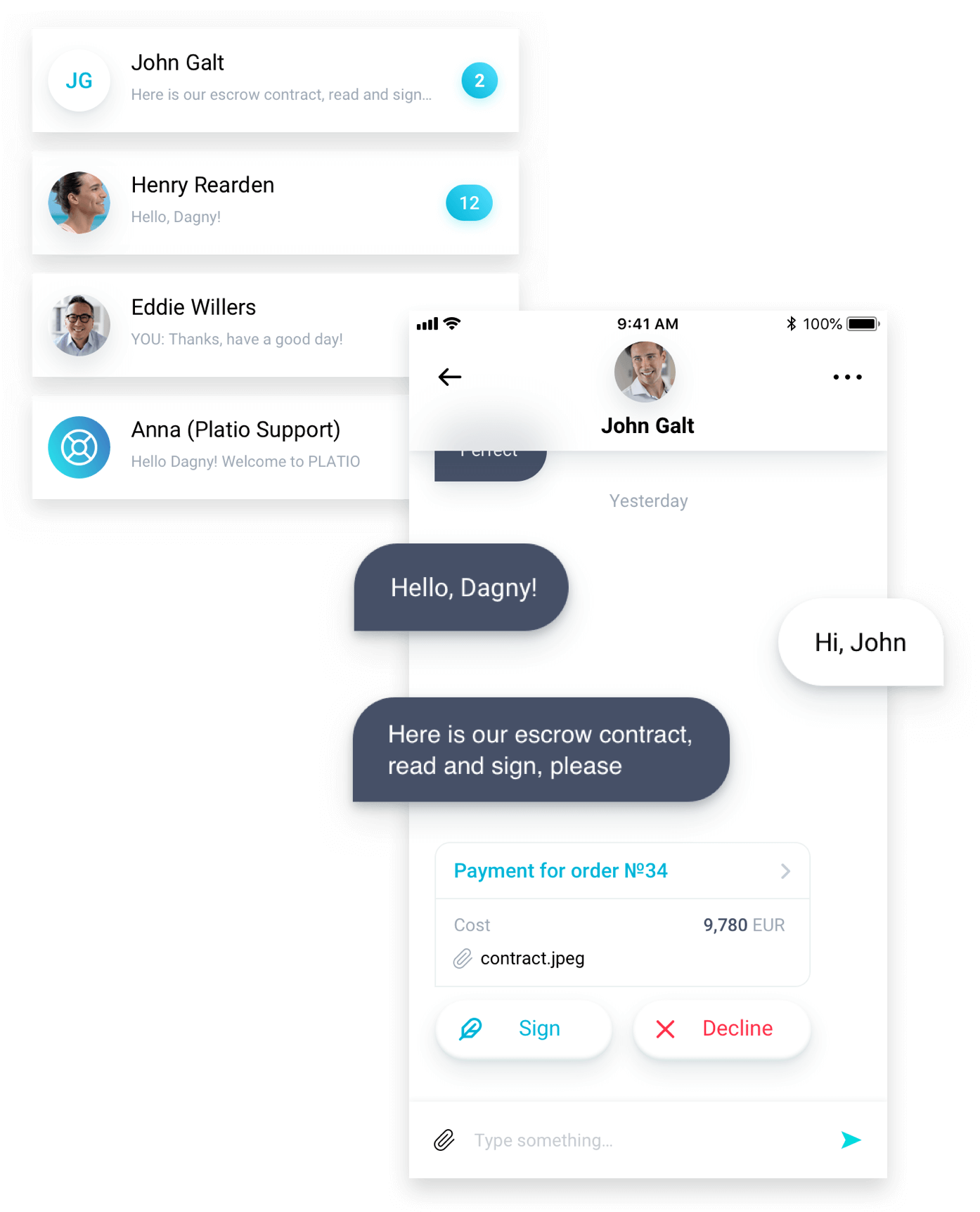 The result — € 2,5 million on a private presale
The user interface worked as a core of demonstrating Platio for potential investors. The prototype and animation were used by the team on the website, social media, ads, and events to come forward.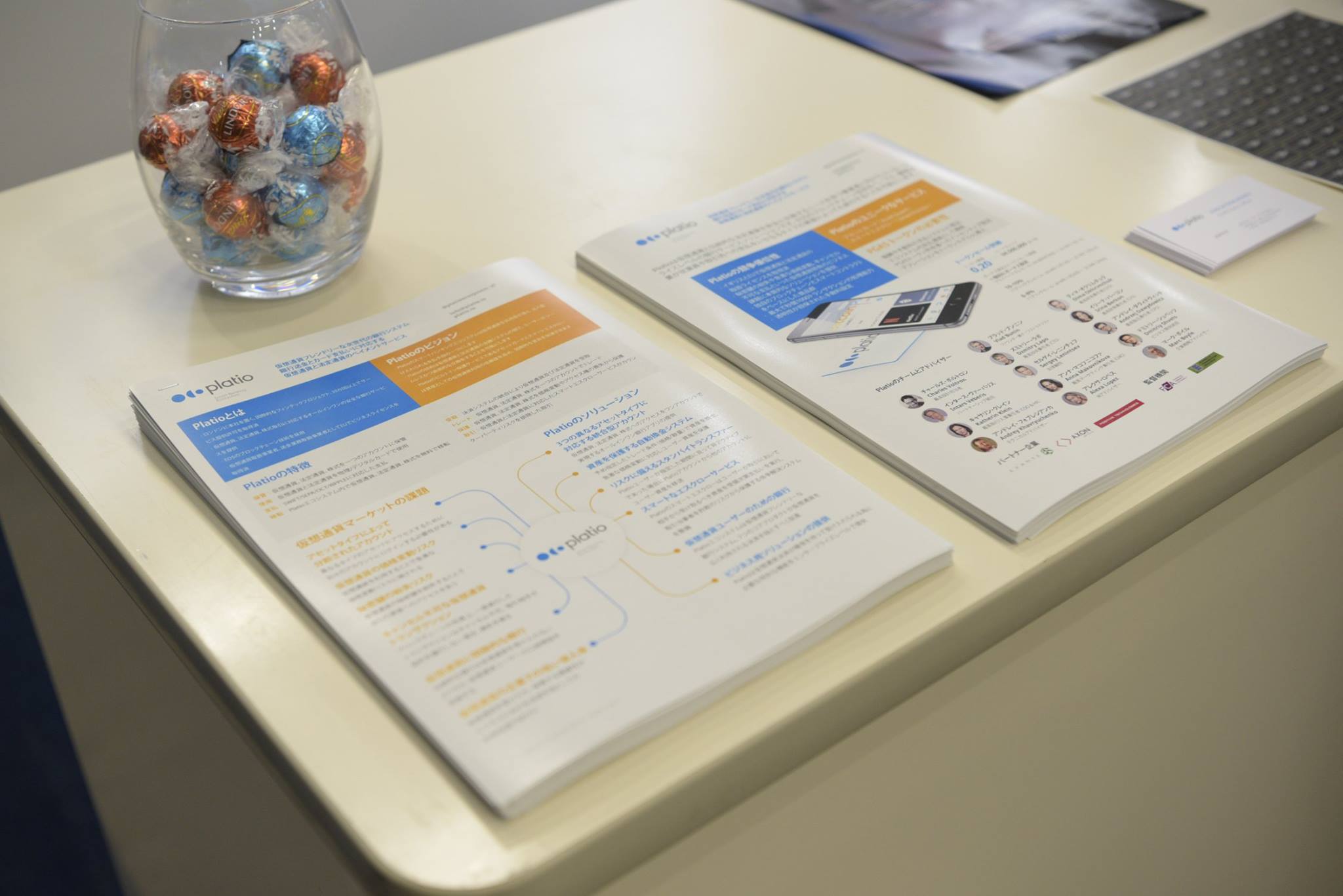 Let's talk about business
Your request will immediately go to the sales department. One of the managers will answer you in order to discuss details. It takes up to half an hour during working hours