The Corporative Site of Bayer CropScience Consortium
We have developed a regional site with useful information for farmers and finalized corporative guidelines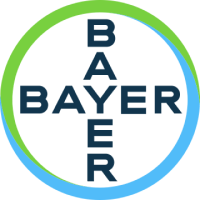 Bayer CropScience Belarus
An international consortium with expertise in Health system and Agriculture. The company makes its own products to protect crops and control pests.
To develop a regional site with a catalogue and information about distributors and representatives. To turn the site into the knowledge base for farmers and agronomists so that they grow a marvelous crop using Bayer products.
The site core is catalogue production
Bayer CropScience offers a lot of products: herbicides, fungicides, insecticides, poisoners, adjuvants and seeds. They help farmers at different stages of crop growing: prevention of diseases, clearance of the weeds & pests.
An unprepared farmer cannot find necessary information easily due to the variety of peculiarities and features of the products. We design the site via three scenarios so that everyone can find actual information quickly.
Farmers and agronomists of any qualification will get information from the catalogue without efforts
Scenarios for an easy tool search
We analyze farmers' duties and work out each scenario of the site interaction in detail.
'I realize which chemical product I need'
We analyze farmers' duties and work out each scenario of the site interaction in detail.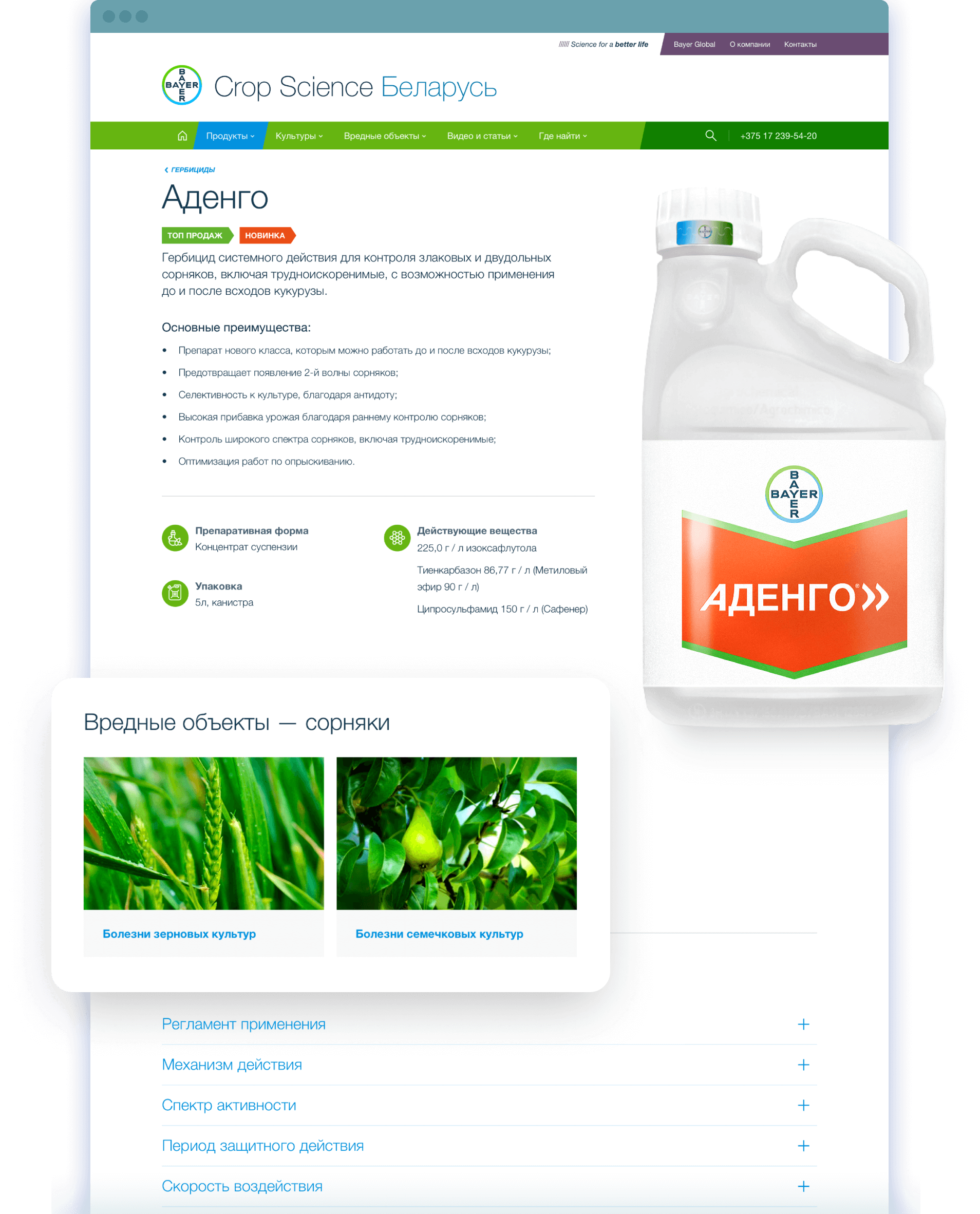 You can read the following information in the card: advantages, usage and effects peculiarities, pests against which you can use the product, etc. There is everything that can be useful for farmers.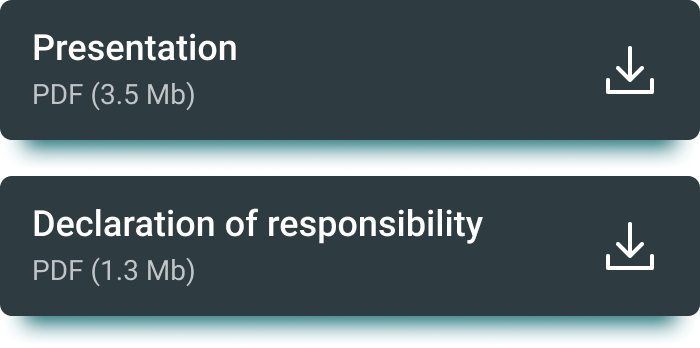 A farmer can download a brochure with instructions in advance, in case it is needed offline in the field.
'I want to know how to take care of plants'
A user chooses an agricultural plant and gets to the page with a detailed description of a set of tools for growing a good crop.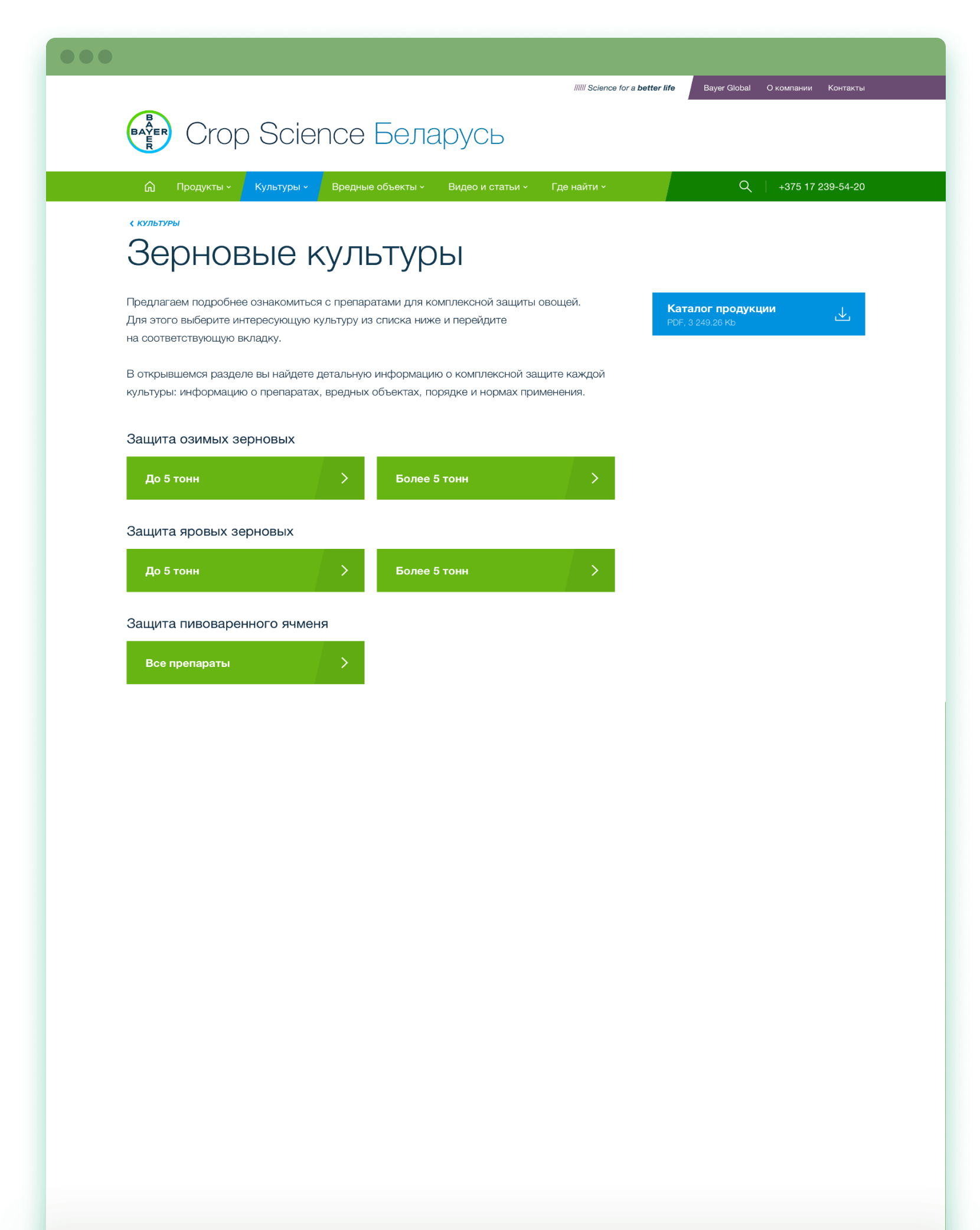 The illustrative schemes help to find out an action plan and necessary products at different stages. For example, how to fertilize, spray and water beets depending on crop growing.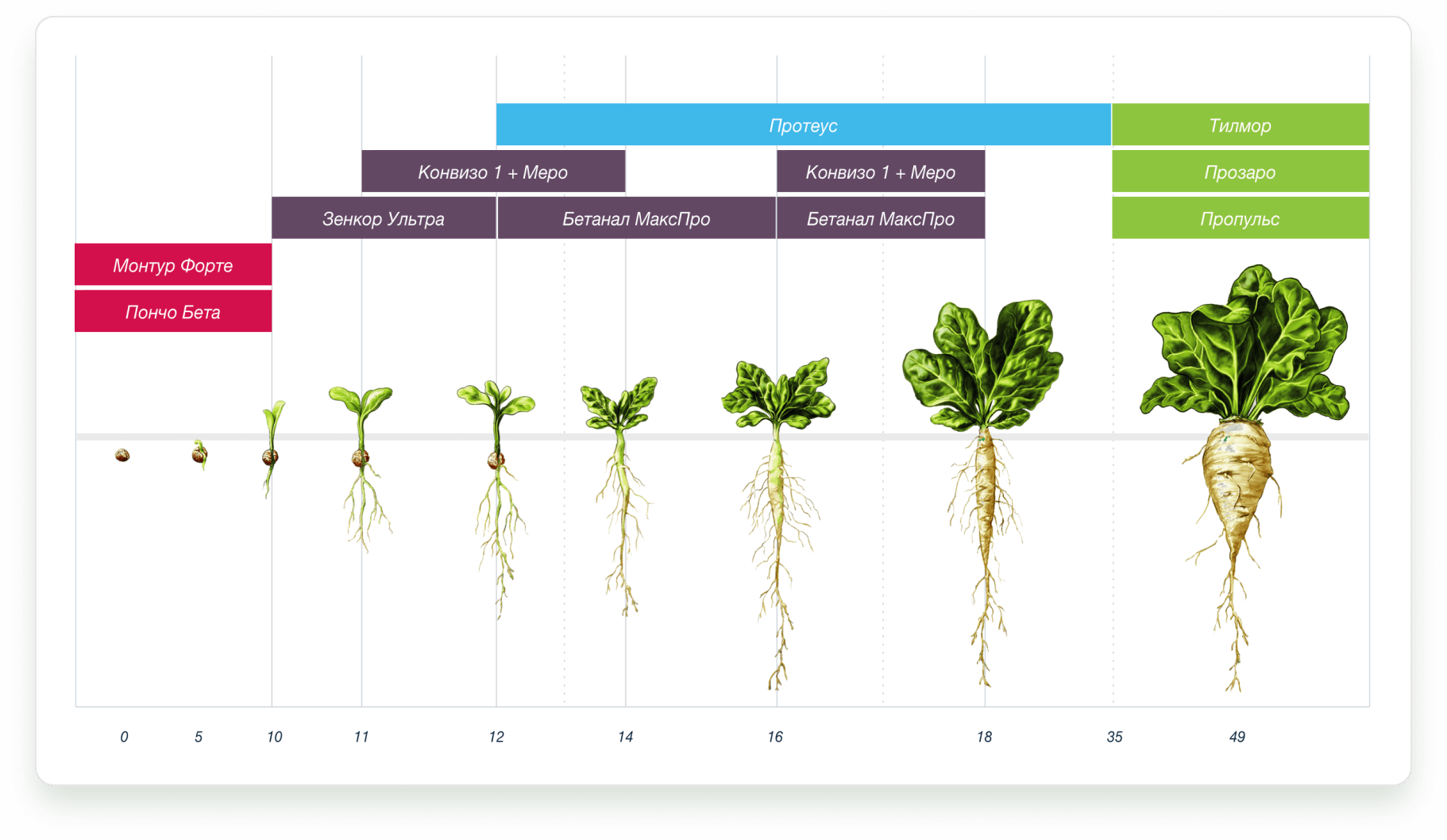 'I would like to get rid of pests and solve other problems'
It means that a farmer has already faced pests or crop diseases. The farmer can find an article with the information concerning pests and recommended poisoners, insecticides and other means against diseases and pests via the 'Harmful things' unit.
We adjust big elements, buttons and forms for phone screens. We keep readability of the text.
Video and articles – useful information for farmers
The company shares its knowledge with farmers: articles and videos including experts' advice, practical research, measuring from fields, and results of experimental planting in Belarusian farm planting.
In this unit, you can find answers to various farmers' questions and see the results of a Bayer products usage, which helps to grow crops commercially in a proper way.
Style guides for further easy site development
During the design process, we create a style guide with elements, templates and components, which are reoccurred on the site pages.
It will help designers and developers:
to finish an actual site, add new products and articles easily;
to release new products with unified elements very quickly.
We do not stop at a design stage. We test functionalities, make bug-lists and help with site content after a development stage. Then we process photos, create schemes for complex plant protection and chevrons for certificated products at the Belarussian market.
Let's talk about business
Your request will immediately go to the sales department. One of the managers will answer you in order to discuss details. It takes up to half an hour during working hours
Unit-ATM branding
Next project
Unit-ATM branding
We figured out how to combine dozens of banks on one device perfectly